Training and Personel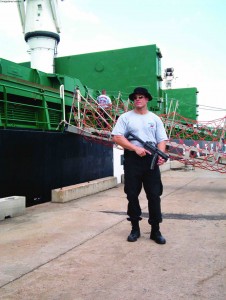 All personnel must pass an extensive interview process and background check. They must also posses at least five years of law enforcement,  specialized security experience or Military, with exemplary military service records. This ensures that we have the highest quality people doing a top quality job for our clients.
Maritime law enforcement officers who understand the threats and vulnerabilities of the maritime environment.
Expertise
Global maritime Security is owned, operated and managed by a dedicated team of highly skilled , experienced amphibious counter-terrorism experts. All team members are trained in:
Maritime Operations
Emergency / Trauma Medical
Operations in high threat waters
Anti-Piracy
Anti-Terrorism
Each and every one of our security specialists is handpicked for their maritime experience, professionalism, versatility in adverse conditions and ability to deal with fluid and multiple shifting objectives under extremely stressful and difficult situations.